NEW Colour Blow-dry Policy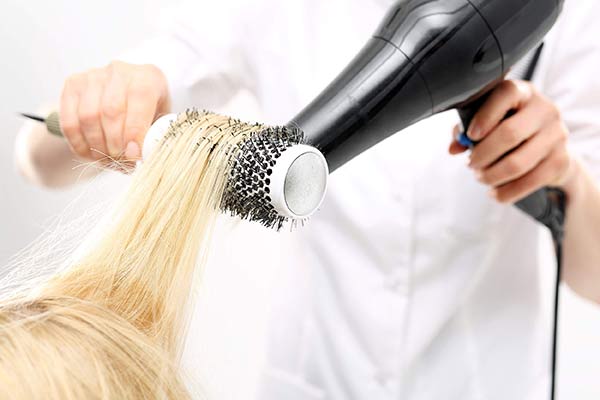 The team at Sally Adams is dedicated to providing our guests with the very best personalised service and experience we can. We love what we do and believe in the integrity of our craft. Working under the restrictions that Covid has imposed upon us focused our attention on 'how we work'. Even before Covid restrictions forced us to change things, the complimentary rough dry service had long been a source of anxiety for both our guests and our Team. It was a complimentary service that we cannot always deliver which on occasion led to disappointment and frustration. Therefore, in order to offer our guests the professional and consistent service they deserve, as a Team we felt it was time to remove this source of frustration and discontinue our complimentary rough dry service.
We continue to recommend and encourage that colour appointments be booked with the additional service of a Blow Dry or Cut & Blow Dry. Moving forward, to ensure the best possible care and results from your colour, we can now offer you a choice of services following your salon colour-only service;
- If your hair is of standard thickness, texture and length please ask if an Express Blow Dry might be suitable. Express Blow Dries will need to be approved by your chosen service provider. -
- Alternatively, if you wish to dry your own hair and not leave the salon with towel dried hair, we have a dedicated Self Service Blow dry chair where you can use our products, brushes and hairdryer to dry your own hair off to your liking. Due to the popularity of this service being offered along with continuing with our strict covid sanitation policies and procedures, we do have to limit the time to 15 minutes, once your shampoo service has taken place. This service must be pre-booked as early as possible to avoid disappointment.
- If you do not wish to book any additional service the Front of House Team can offer advice about leaving with towel dried hair. Your Colour Technician will also offer advice on the application of a complimentary conditioning treatment prior to leaving. Some guests bring their own turban to leave in, others prefer our disposable turbans. Also available in our retail area (and in keeping with our environmental concerns) are upcycled 'Tentree Scrunchies' which are a great way to start and assist the drying process.
We all work very hard to provide a positive and welcoming environment for our guests. We appreciate that the withdrawal of the complimentary rough dry may be a disappointment for some but feel now we can offer this new additional complimentary option, as it will enable us to continue to focus on providing a more professional service. Change is not always welcome but this has been a decision supported by all the Team to provide a more reliable and consistent service and remove the disappointment of the complimentary service not being available.
We are always open to feedback so please direct any questions about this or any of our policies or procedures to info@sallyadams.net.